Simplicity and Reliability are the Keys to The Industry's Toughest Mining Pumps.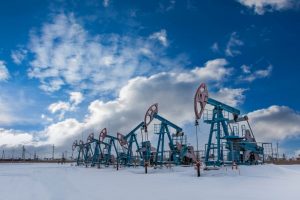 Whether you need industrial pumps for dewatering, slurry and sludge transfer, extraction, returns, wash down areas, or runoff, pumps are at the center of the functionality of mining processes. If something goes wrong in the mining industry, downtime can mean inefficiencies and, ultimately, lost profits. Master Pumps & Power understands that reliability is the number one priority when it comes to mining pumps and that simplicity leads to reliability. Even when exposed to acidic conditions and coarse abrasives, our mining pump products are crafted to resist corrosion and wear over time, offering premium economic value without sacrificing any safety features.
Master Pumps & Power produces high-quality mining pumps products designed to last and remain strong and durable for many decades, reducing the cost of lifetime ownership substantially. Our mining pumps are crafted to exceed application expectations, so they won't fail when you need to depend on them most. Our anti-clogging design allows for the highest uptimes in the industry.
Don't let your business grind to a halt when your equipment isn't working properly. Master Pumps & Power offers state-of-the-art pumps of all kinds, shapes, and sizes. As leading pump distributors, we have a huge inventory of pumps, engines, and gensets. We also have in-house capabilities for custom design and fabrication. We're uniquely positioned to offer our mining pumps at wholesale prices, providing quality materials at lower rates than our competitors.
Half a Century of Experience – That's Reliability.
Contact Master Power & Pumps if you need a reliable and affordable pump provider for your business. Master Pumps & Power has been serving a multitude of industries since 1968. With more than 50 years of experience, reliability matters to us – and we know exactly what it means to stick around. We proudly serve customers in Texas, New Mexico, Louisiana, Oklahoma, North Dakota, Colorado, Pennsylvania, Arkansas, W. Virginia, Ohio, Wyoming, and Montana with quick delivery and thousands of products always in stock.