HIGH AND LOW MAINTENANCE PTO DRIVEN PUMPS ARE THE STANDARD AT MASTER PUMPS.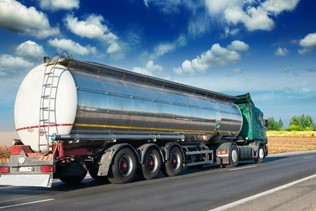 A strong power take-off (or PTO) driven pump, (or, as they're commonly referred to, truck pumps), are essential to the conversion of rotational power into hydraulic energy through power take-off. Whether you need PTO driven pumps for agricultural work, fire and emergency response, irrigation, golf course of land maintenance, or another industry, our PTO driven pumps help you tap into the power of your tractor's engine to move large amounts of water quickly and efficiently. 
At Master Pumps, we understand the importance of reliable PTO driven pumps. Unreliable equipment leads to downtimes, which can mean inefficiencies and ultimately, lost profits. That's why reliability is our number one priority. The tough coated steel frames and easy attachment designs of our PTO driven pumps allow for years upon years of reliable, maintenance-free use that you can depend on. 
Master Pumps produces high-quality PTO driven pumps designed to last and remain strong and durable for many decades, reducing the cost of lifetime ownership substantially. Our PTO driven pumps are crafted to exceed application expectations, so they won't fail when you need to depend on them most. With offerings in various gallons per minute output rate, you're sure to find the perfect PTO driven pump for your application at Master Pumps. 
Don't let your business grind to a halt when your equipment isn't working properly. Master Pumps offers state-of-the-art pumps of all kinds, all shapes, and all sizes. As leading pump distributors, we have a huge inventory of pumps, engines, and gensets. 
We also have in-house capabilities for custom design and fabrication. We're uniquely positioned to offer our PTO driven pumps at wholesale prices, providing quality materials at lower rates than our competitors. 
HALF A CENTURY OF EXPERIENCE – THAT'S RELIABILITY
Contact Master Pumps if you need a reliable and affordable pump provider for your business. Master Pumps & Power has been serving a multitude of industries since 1968. With more than 50 years of experience, reliability matters to us – and we know exactly what it means to stick around.